TAX SERVICES CUSTOM TAILORED FOR YOUR NEEDS
STOP IN OR CALL AND WE WILL HELP YOU MAKE HEALTHY TAX DECISIONS THRU OUT THE YEAR.
FILE ONLINE
SECUREFILE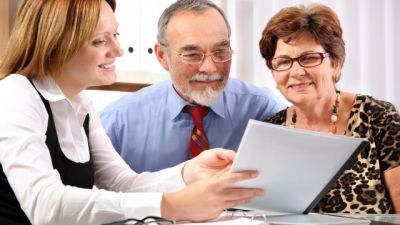 What We Can Do For You
Tax returns
We offer Tax Return Preparation for Individuals, small businesses, farming operations and non-profit groups. Your return will be e-filed for quicker refunds and completed using our tax software to check for IRS accuracy. We can help you manage both your personal and business tax issues and as your situation changes we can show you how items will impact your tax status for the upcoming year. With our experience we are able to provide reviews of past tax matters, filing for non-filers from prior years as well as assist you with IRS letters and IRS/Tax Resolutions.
Accounting and Payroll
Specialize in consulting, accounting and payroll services for the small business including, quickbooks and new business setup. We can handle all your needs to alleviate additional stress on a small business or we can assist you with any questions or bookkeeping support that may be needed to handle this area of your business on your own.
Services we provide: Paying Withholding Tax Deposits for Employers, Monthly or quarterly Sales Tax, Filing of Quarterly Reports, Preparation of W-2's and 1099's for Employers and filing of Annual Reports; Monthly or as needed Accounting and status Reports.
Billing
Provide invoicing for the small business, Monthly or as needed for their clients. Billing invoices are tailored for each specific business and what is needed.

PROFESSIONAL SERVICE
We are here all year round for your accounting and bookkeeping as well as any personal or business tax support that is needed other than during the tax season.
YEARS OF EXPERIENCE
30 + years of experience in tax preparation and consulting for individual taxpayers, small businesses, farming operations and non-profit groups. We provide experience working through IRS audit strategies and financial issues. Our focus is to provide you with all the financial and reporting information that is needed, so you have the opportunity of knowing where you or your small business is at throughout the year and not just at tax time.

SERVING YOU OR YOUR BUSINESS
We will provide on-site visits for our clients if the situation is needed. We serve clients, throughout Southeastern Minnesota. For example, Byron, Chatfield, Eyota, Kasson/Mantorville, Lake City, Pine Island, Rochester, St. Charles, Winona, Zumbro Falls, Zumbrota and other Local Areas. (All of Dodge and Olmsted counties.)
How to find us
Carolyn's Business Services
402 S Mantorville Ave
KASSON, MN 55944
PH: 507-634-7250
---
EMAIL: taxes@carolynsbusinessservices.com
---
Regular Business hours (Outside of Tax Season)
Monday-Friday – 9:00am – 5:00pm
Tax Season hours (January 30th-April 18th, 2023)
Monday – Thursday – 9:00am – 7:00pm
Friday – Saturday – 9:00am – 5:00pm